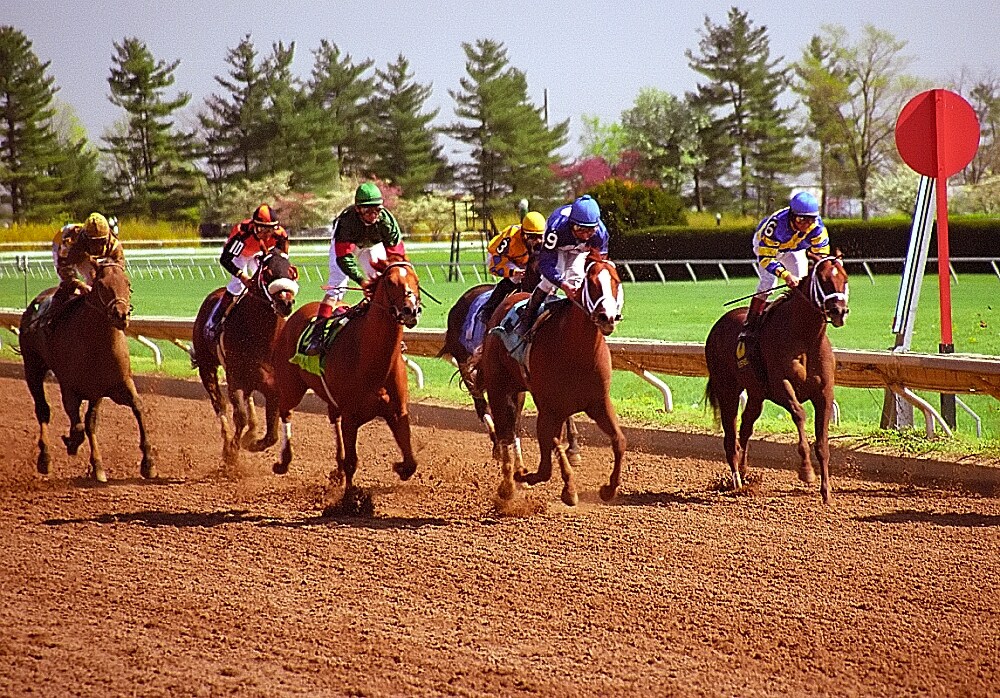 (Photo credit: By David Ohmer - Flickr, CC BY 2.0, https://commons.wikimedia.org/w/index.php?curid=34052336)
Keeneland is home to some of the greatest horse races in the world, but the track and facilities are more than just a place of excitement. Here are some of our favorite things about Keeneland from us here at
Frankfort Toyota
!
Outstanding Horsemanship
Keeneland celebrated 75 years of horsemanship in 2011 and its reputation for outstanding horsemanship lives on to this day. Located in Lexington, Keeneland hosted its first live racing event in October 1936 and never looked back.
Historical Founding
What's now known as Keeneland was born from the ashes of the Kentucky Association track. The original track closed in 1933, leaving the horse-loving community and Horse Capital of the World without a track. Two years later, Hal Price Headley and Major Louis Beard led 10 men into a battle to bring horse racing back to Lexington. It is because of this venture and courage that Keeneland was born.
Heritage
The name "Keeneland" wasn't just drawn from a hat. The men who set out to bring horse racing back to Lexington chose to settle on the property of Jack Keene. Keene was willing to part with his property for a bargain. He was also known as a Thoroughbred trainer who began building his own racing facility during the 1920s. It only seemed right that his name should live on in what he loved most.
Less than a year and a half after the dozen men set out on their quest, Keeneland opened to the public. In doing so, it became the world's first and only not-for-profit race track.