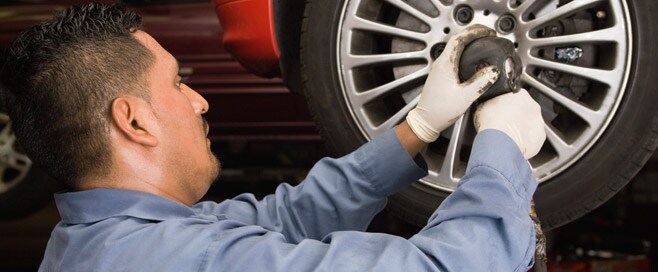 Before the summer heat sets in, it's important to have come routine summer car service tasks performed on your vehicle. The heat can cause all sorts of trouble and wear-and-tear on your vehicle, so you will want to make sure to stay on top of your routine maintenance to keep your car running in tip-top shape. Here are some summer car service tasks that we highly recommend.
1. Check your oil and change it if necessary: Oil keeps your engine running efficiently and smoothly, reducing friction and heat while doing so. This is especially important in the summer, so check your oil and get it changed if the oil level is low or if the oil has become sludge-like.
2. Check your tires: Every so often, you should check both your tires' treads and pressure. Tires are remarkably important for traction, control, and overall handling, so you will want to check them before long summer car trips.
3. Check your brakes: Brakes are one of the most important safety features on your vehicle, so you will want to make sure they are in proper working order. If they seem to be functioning improperly, you will want to have them inspected as soon as possible and perhaps have the brake pads replaced.
Since maintenance services can add up, it's important to buy a vehicle that you can be sure will run well day after day. With Franktfort Toyota's 4/50 Car Care Program, you can rest assured that you're covered. This program is a complimentary maintenance plan that doubles ToyotaCare and covers you for 4 years/50,000 miles.