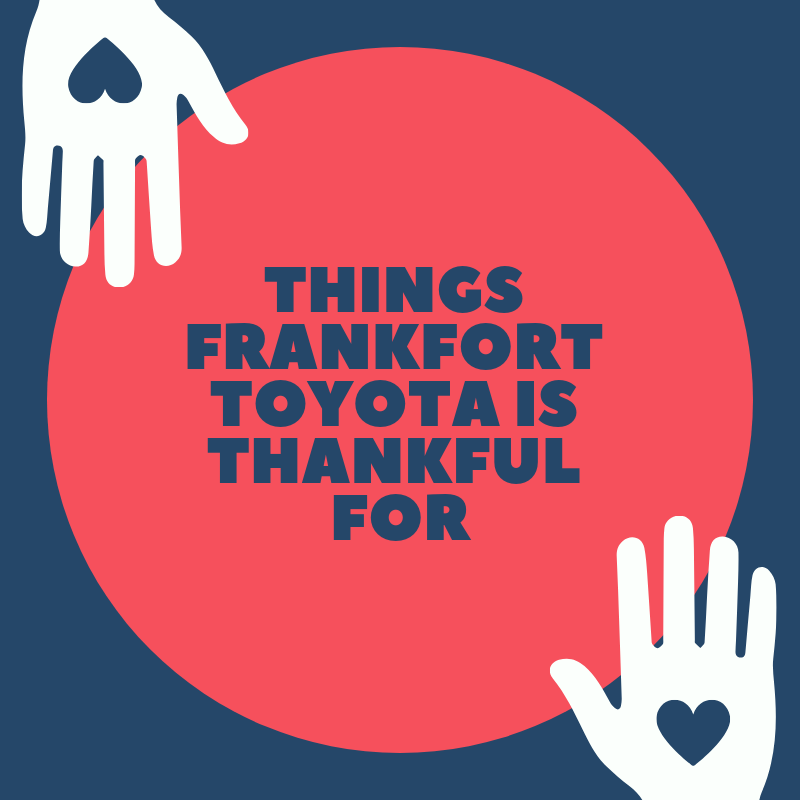 November is the time of year when many of us gather with our families and remember all the things we are thankful for. This year, we have a lot on our list, but here are three things we at Frankfort Toyota are particularly thankful for.
1. Satisfied Customers. We are thankful for all the customers we have been able to serve from areas like Louisville, Lexington, Frankfort, and even Cincinnati. We are even more thankful that they leave us feeling satisfied. In fact, we are currently rated 4.9 out of 5 stars on Google. Our service department has also earned a reputation as one of the top three in the region.
2. Dedicated Staff. Every day, we are thankful to come to work with all of our hardworking, dedicated staff members, from sales, service, finance, and everything in between. We know they come to work each day not just for a paycheck but to serve our customers in the best way possible.
3. Industry Recognition. It is always feels nice when you get recognition for doing a great job. On that note, we are thankful to have won the Toyota President's Award over 15 times since the late 1990s. This award only goes to the best-performing Toyota dealerships.
Here at Frankfort Toyota, we hope to see you in the dealership soon to offer you award-winning service.