If you want your vehicle to last for a long time, it's important to give it the service it needs each season. These fall service tasks will help your vehicle to transition between summer and winter in good condition.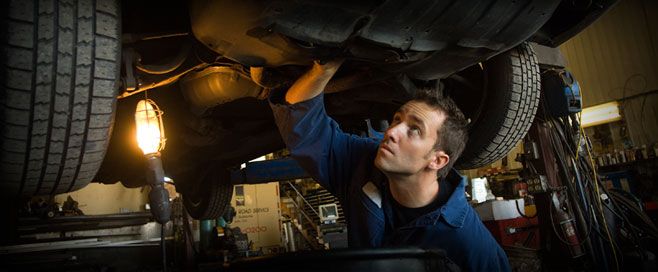 Check Fluid Levels
Pop open your car's hood, grab the owner's manual, and take a look at the fluid levels in your vehicle. Check the oil, the transmission fluid, the brake fluid, and the wiper fluid. If they need a slight top-off, do so, but if they seem unusually low you may need to have your vehicle checked out.
Replace Wiper Blades
If your vehicle's wiper blades have been leaving behind streaks or squeaking when in use, they may need replaced. This is an affordable and easy maintenance step to take that will make a huge difference in visibility and safety this autumn.
Check Tires
For the best traction and efficiency, your car's tires need to be in good condition. Take a look at the tread to make sure it isn't too low, and look for any signs of wear like cracks or bulges. Lastly, check the air pressure in all four tires as well as the spare to make sure they are at the recommended PSI (typically listed inside the driver's door sill).
If you have any other service tasks that need done, it is better to get it done before the cold weather closes in. So, bring your vehicle in to Frankfort Toyota, and our experienced and friendly mechanics will have a look.