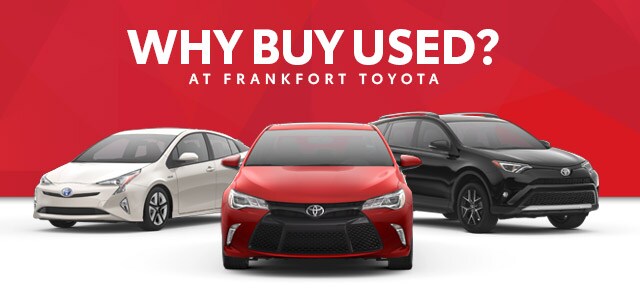 Let's be honest-buying used cars has not always had a sterling reputation. Everyone has heard of or themselves experienced used car horror stories of bad deals, sleazy salesmen, and lemons (gasp!). Somewhere along the line, used car sales became spooky cautionary tales. In reality, shopping for used cars can be a much smarter buying experience. Here are a few reasons why:
1. Better Selection
The used car market is a deep, deep pool. As technology and engineering have improved, modern cars have stayed on the road longer and made certain mileage and age red flags a thing of the past. This has naturally increased the supply of viable vehicles and driven prices down. For buyers, this means a wide selection of reliable cars at a reasonable price-creating better alignment between consumers and products and increasing your odds of finding a perfect fit. Rather than choosing only from the limited number of high-priced new vehicles at a dealership, the entire world of car sales is available to buyers.
2. Better Premiums
In many cases, car value determines car registration fees and insurance premiums. When you buy used, you're saving money upfront and in the long run - since your car has less monetary value, there is less risk for insurance companies related to potential payouts, and they charge you less in premiums.
3. Better Prices
When a new car drives off the lot, its value immediately diminishes by as much as 50 percent. In a car's first 3 years on the road, it depreciates at a much higher rate than at any other time in its life cycle. When a car is "used," its market value is a fraction of its "new" sticker price. As a used car shopper, you can find vehicles that are 1 or 2 years old with minimal wear and tear that are half the price of its new, un-driven counterparts on dealer lots. When shopping used, drivers can find excellent value buys on high-quality vehicles without breaking the bank.
Buying used is an even better idea when you are shopping with Frankfort Toyota's award-winning sales team. Come and explore our inventory today.